Anna and I are starting a new weekly project. Throughout the week we are picking 5 items that we have found that we want to show off. We thought it would be fun to share our treasures that we have found during the week. So without further ado we offer up our top 5 for the week..... ( please note these are not in any particular order)

1. Colorful Handmade Paper Sheets with Flower Petals, Recycled Junk Mail by recycled ideas

How pretty is this paper??!! Anna found this paper this week as we are looking for some recycled paper products for some packaging ideas for the store. I just love the colors and textures! Find this item at http://www.recycledideas.etsy.com/ along with more fantastic paper items!
2. Carved Beads and Wood Row Counter by Angel Dancer Delights
This one if for the knitters out there! How cute AND handy is this row counter! I just love the colors and the usefulness of this tool! One strand of beads is designated as your 1-9 count. As you are working through your rows you will move the circle made from elastic and seed beads over the large beads on your first strand. When you get to row 10 you will transfer the beads you have designated for rows 1-9 back to the other side of the counter and move a bead from your other strand through the row counter. As you get to row 11 you will move a bead from your first strand through, designated 11. You will continue in this pattern with one row designated as 1-9 and the other as your multiple of 10. This row counter will count up to 99 rows. You can find this fun counter at
http://www.angeldncr82.etsy.com/
There are lots of colors to choose from!
3. Who loves coffee??!!! Check out Uber Geek Coffee Rosters on hyena cart!
Their shop just opened this week and wow am I excited!!! They roast their own coffee beans, and ship it as fresh as possible to you! With flavors like Sumatra Blue Batak Peaberry- Light French Roast and Guatemalan Antigua Sereno SHG/EP-Vienna Roast, how can you say no? They will grind the beans for you or have them ship the whole beans. There is also an organic blend as well. Can you smell the goodness????

http://hyenacart.com/ubergeekcoffee/index.php



4. Flutter is a clothing line made here in Grand Rapids! I think this jacket is too cute! This is the Sadie jacket!
How cute is this houdstooth print!?? You can find flutter clothing at
http://www.flutterfashion.com/
and on
http://www.flutterfashion.etsy.com/
.

5. This business card holder by Raintown Originals makes me smile!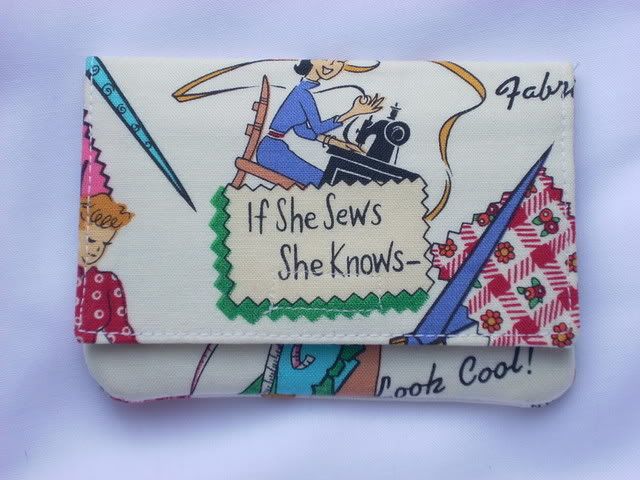 Not only would this be cute for business cards, but all those "punch" cards that seem to collect in your bag! Check out her creations at
http://hyenacart.com/RaintownOriginals/
Thanks so much everyone! Hope you enjoyed our favorite 5 this friday. Be sure to check back next week for another round of fun finds!!!